Use these tips to capture a Northern Michigan Sunset!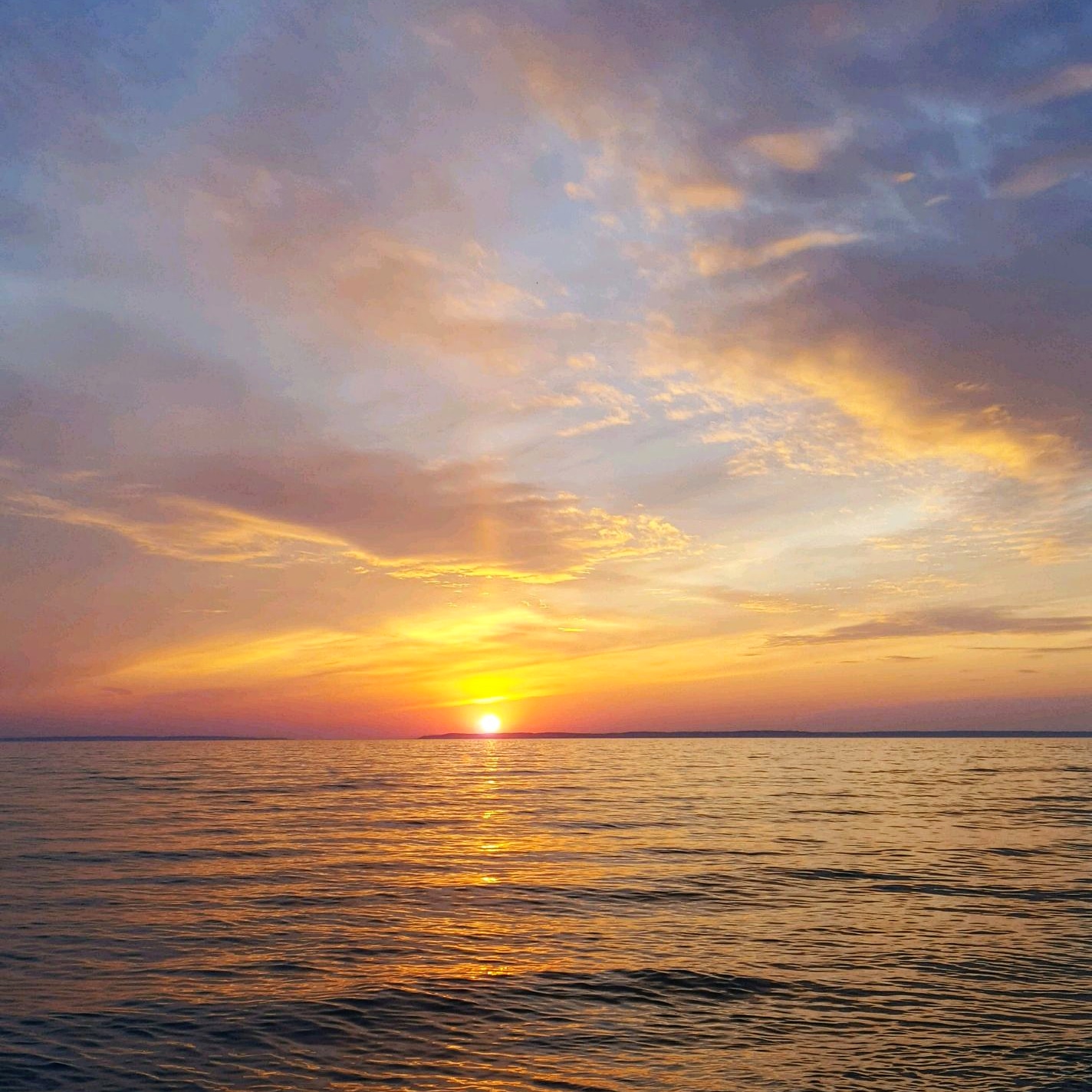 Connect with nature and capture your vacation in Traverse City.
If Nature is fuel for the soul, then taking in the sunset at a Lake Michigan beach is the perfect way to end a summer day in Traverse City. Did you know that watching the sunset can have a positive effect on your emotional well being? A June 2014 study conducted at the University of California, Berkley found that people who spend time engaging with nature's beauty have a higher state of well being.
Connecting to nature is just good for your emotional and physical health, and what better way to take in nature's beauty than a sunset on Lake Michigan? Get a VIP seat to a Michigan sunset on a PlayNorth jet ski rental in Traverse City, set out on a paddleboarding adventure just as the sun sets, or simply take a blanket to the beach and settle in for one of the Great Lake State's best shows – it's free!
Tips for Sunset Photography in Traverse City:
Take your sunset photos during Golden Hour! There are actually two Golden Hours every day: The first hour of light after sunrise, and the last hour of light before sunset. The Golden hour refers to the effect of your photography being bathed in a golden glow – it gives a warm and inviting look, and makes the pinks, reds, purples, and oranges in the sunset stand out. If you want to know when the Golden Hour will be in your specific area, there are smartphone apps that will let you plug in your location and time, and they will help you plan your photoshoot.
Set an alarm and get there early. You can find the sunset time of any area by simple plugging your information into Google or you can check your local weather. If you are planning on making your way through a trail or woods to a secluded area, plan smart so it's not dark when you are walking back!
Golden hour happens faster in the summer. During the summertime, the sun rises almost straight up from the horizon. Because of this, the sun has a shorter distance to travel, and the night to day transitions happen fairly fast. The Golden Hour is longer during the winter season.
The sky painting can change from minute to minute– take multiple photos! Since golden hour does go by pretty fast in the summer, the clouds and colors can make drastic changes in minutes. Just a couple minutes of a sunset can change into a sunset scene that looks completely different than the picture you took a two minutes ago. The changes can be quite dramatic.
One of Our Favorite Sunset Spots…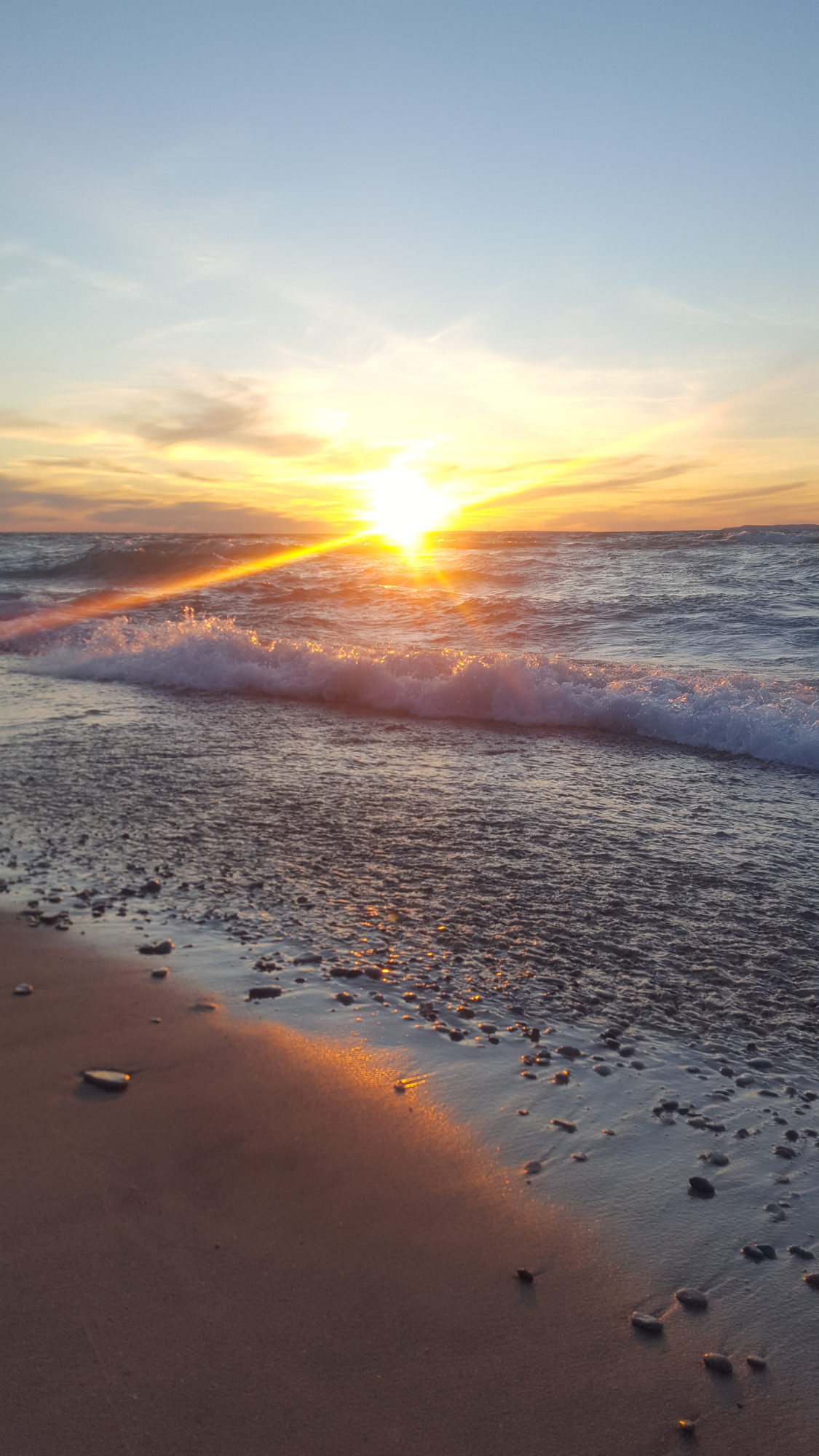 Pierce Stocking Drive, in the Sleeping Bear Dunes National Lakeshore, near Empire.
Drive past the first 4 or 5 spots until you reach the Lake Michigan Overlook.
You'll end up at the top of the sand dune, where you can settle in with a blanket and bottle of wine, and watch a beautiful sunset.
Be sure to get there early, during busy times in the summer, there can be a lot of cars. Don't miss out on this one!
For more information about planning your Northern Michigan vacation and learning about local events and attractions, visit the Traverse City Convention and Visitors Bureau.